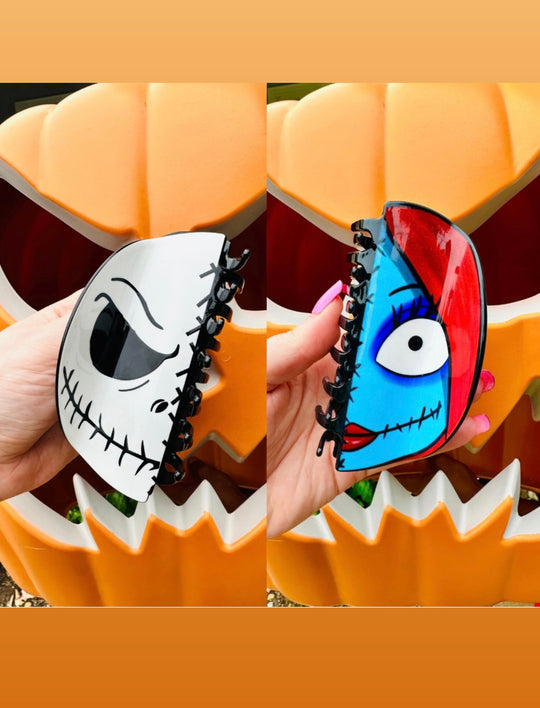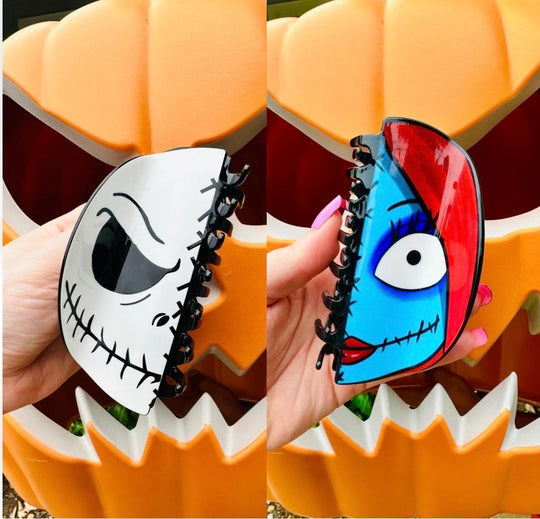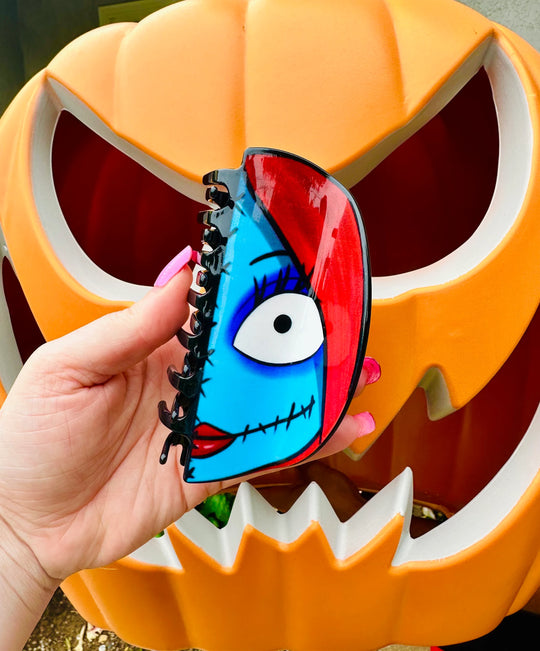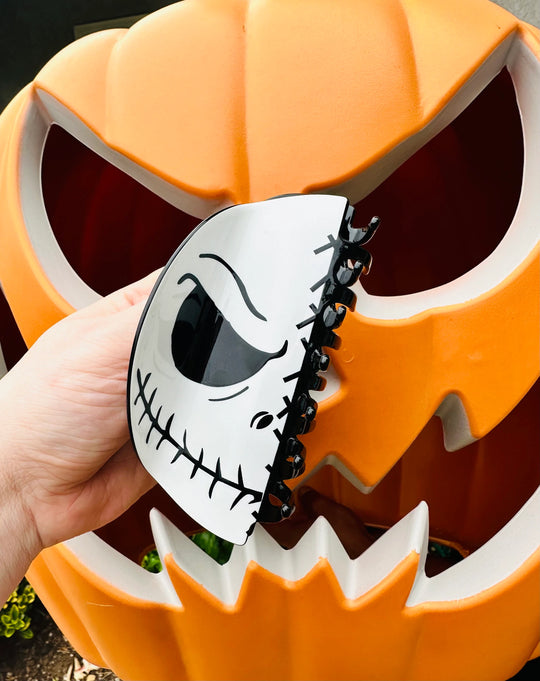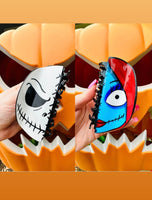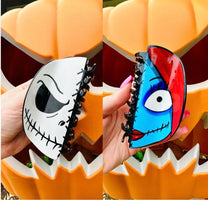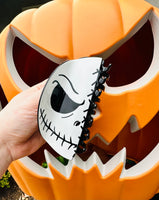 Two-sided hair clip of our favorite characters, jack and sally together at last! Super sturdy hair clip if you already have one you know! One side is Jack and the other side is Sally for the perfect combination! 4 inch hair clip and perfect for thick, long hair or even thinner shorter hair!
Collect all your favorite hair clips right here! The perfect hair claw clips for the season or even year-round!
Plastic material - durable and super sturdy without pulling, or tugging on hair!
High shine gloss for the finished look and vibrant quality design!👻✨