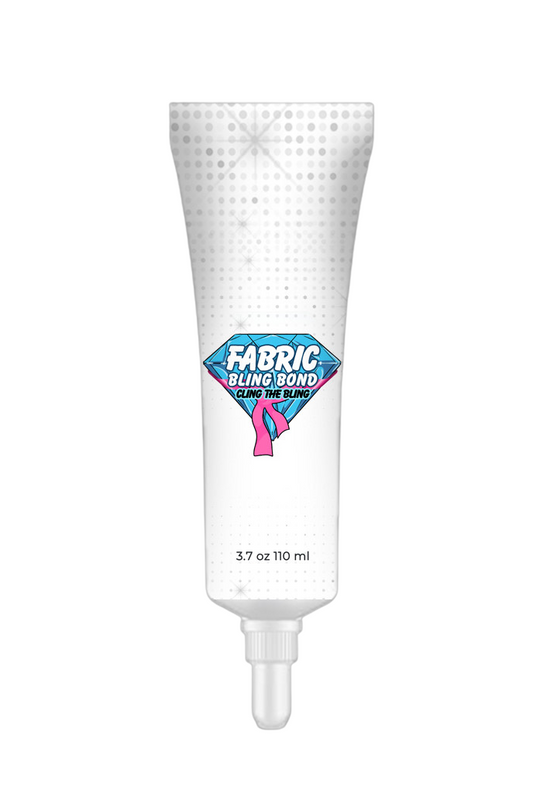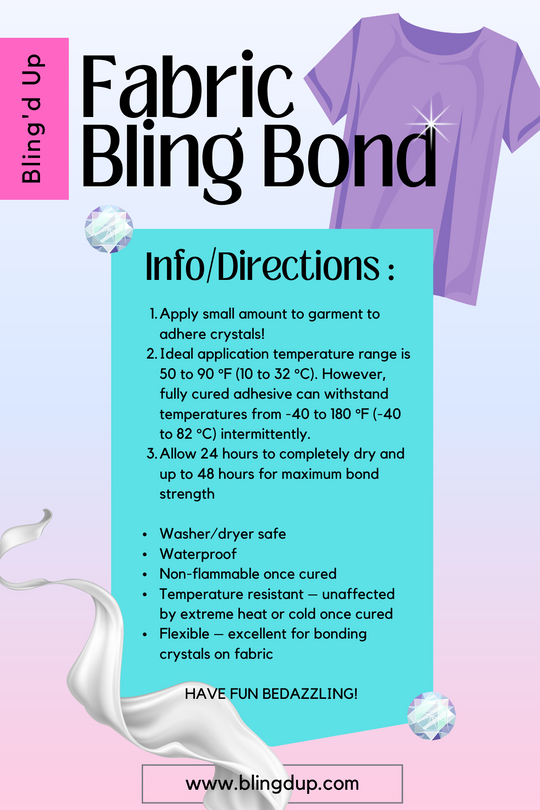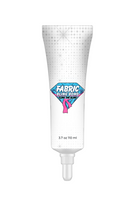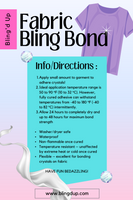 We love bling bond! perfect for adhering crystals onto fabrics. This adhesive won't soak into fabrics and it is much easier to use with easy flow tip and adhesive texture. Fabric Bling Bond is trusted by fashion designers and loved by many. This product is used in the wedding industry, custom design, fashion, competitive dance wear, and many more areas of fabric fashion! 
1 oz bottle
DIRECTIONS
Apply small amount on test scrap before main application. Allow 24 hours to completely cure. Apply bead amount of adhesive and add crystals with firm pressure. Washable after 24 hours dry clean not recommended.
Cure Time: 24 hours
Dry Time: 10 minutes
Disclaimer: We believe the statements, technical information and recommendations contained herein are reliable, but they are given without warranty or guarantee of any kind. The information contained in this document applies to this specific material as supplied. It may not be valid for this material if it is used in combination with any other materials. It is the user's responsibility to satisfy oneself as to the suitability and completeness of this information for the user's own particular use.